Meet our teachers

We are glad to introduce our professional staff. Qualified and well-educated teachers will turn the educational process to the great and fun holiday for your children!
Our Timetable

[tt_timetable event='power-fitness,martial-arts,body-works' columns='monday,tuesday,wednesday,thursday,saturday' filter_style='tabs' time_format='g.i a' hide_hours_column='1′ event_layout='3′ box_bg_color='2B363D' box_hover_bg_color='A13230′ filter_color='D74340′ hide_empty='1′ text_align='left']
Prices & packages

AFTERNOONS
2pm – 5pm
No Meal
Play Activities
Basic Program
HALF DAY
8:30am – 12:30pm
Meal Included
Play & Social Activities
Group Program
FULL DAY
8:30am – 6:30pm
Two Meals Included
All Activities
Individual Program
Latest Blog enries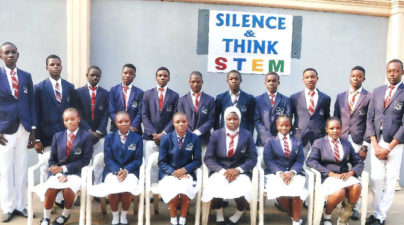 ENTRANCE EXAM 2020-2021 INFORMATION: FIRST SATURDAY OF EVERY MONTH FROM MAY – AUGUST TIME: 9AM PROMPT VENUE: COLLEGE HALL ( 5 Kamoru Adeyemi Street, Ejigbo. Lagos Nigeria ) FOR ANY  INFORMATION AS REGARDS ENTRANCE OR ADMISSION INTO ANY OF THE 3 SECTION: NURSERY, PRIMARY AND COLLEGE. PLEASE CALL THE FOLLOWING NUMBERS: 08033020069 OR 08029757949 Examination Date 1st batch : 1st
Read more
Contact Us

If you still have any questions, please contact us. Fill the form, send the message and we will answer or call you back as soon as possible.